"This writeshop will serve as an avenue of interaction among the academe, industry, and the civil society. NRCP together with DOST X, XI, and XIII will implement NSTEP on its 2nd year with an objective of providing mechanisms to highly competitive RSEs and to develop regional experts, therefore, translate to a more equitable R&D spending to other parts of the country," emphasized Dr. Anthony C. Sales, Chair of NSTEP Mindanao 1 and Regional Director of DOST XI, in his welcome remarks.
This initiative will also encourage Higher Education Institutes (HEIs) and State Universities (SUCs) to provide incentives to local experts especially those budding researchers who can upgrade their research outputs in terms of publications and other forms of knowledge generation and utilization.
NRCP Executive Director Marieta Bañez Sumagaysay presented the DOST Harmonized R&D Agenda and National Integrated Basic Research Agenda (NIBRA). She discussed the process of basic research translation from the different sectors of the society and how research translation makes impact on the lives of the people, environment, and economy. She also highlighted the six (6) research priority areas under NIBRA as guide of the project proponents in preparing and aligning their proposals to the research priorities of the Council and NSTEP Mindanao 1.
Meanwhile, Northern Bukidnon State College President Dr. Catherine Roween C. Almaden, member of NRCP Division of Social Sciences, discussed how to effectively prepare project proposals, starting with the identification of the title, objectives, expected output, methodology,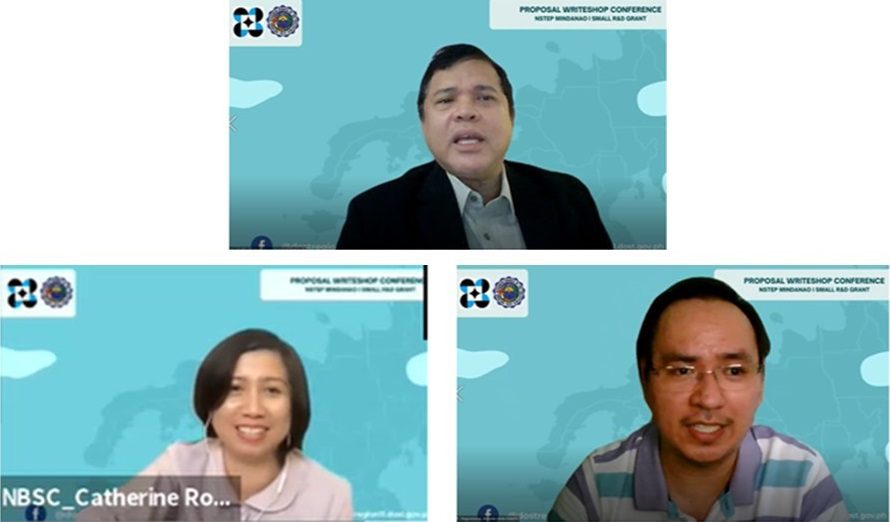 Dr. Ephrime Metillo, Chair of the NRCP Mindanao Regional Cluster acted as panelist, together with Dr. Almaden and Dr. Magomnang
On the other hand, University of Science and Technology of Southern Philippines professor and NRCP Division of Engineering and Industrial Research member Dr. Antonio-Abdu Sami M. Magomnang discussed the three parts of the Line-item Budget (LIB) preparation and Gantt Chart of activities or Work Plan. He pointed out the items that need to be in the LIB following the DOST-GIA guidelines and Government Accounting Manual (GAM).
Over 286 (117- male, 169 – female) participants from Regions X, XI, and XIII, composed of researchers and experts.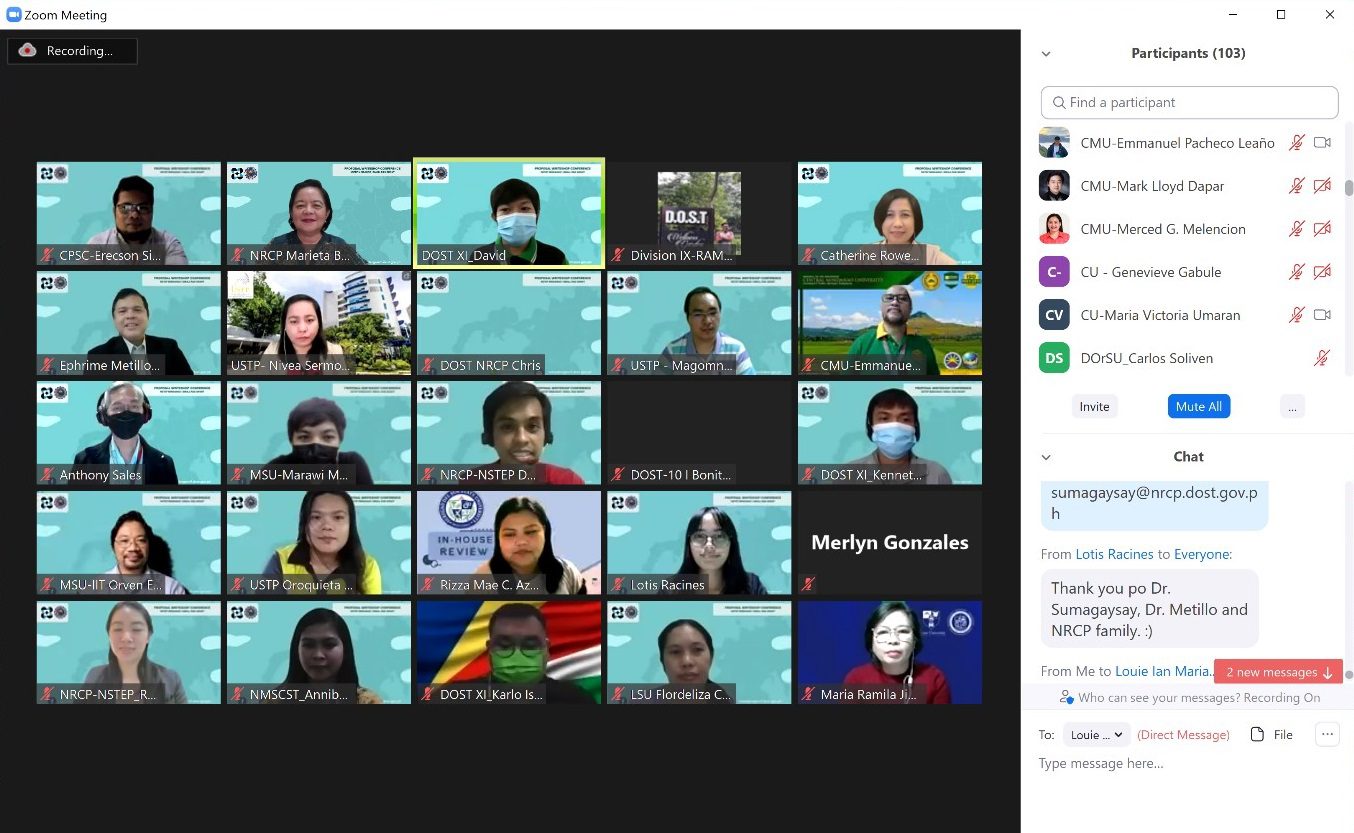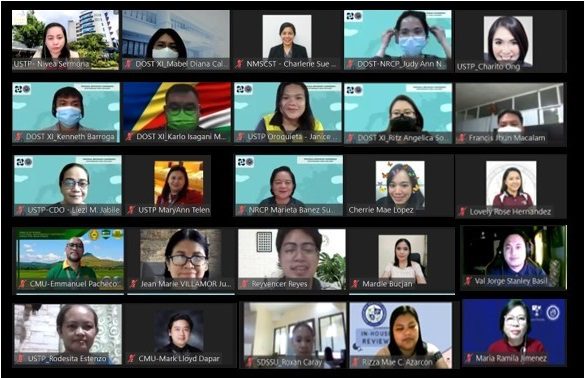 "Dr. Ephrime B. Metillo, Chair of NCRP Mindanao Cluster, compared the people of Mindanao with the fiber of the tinalak of Tiboli. "We and the things that we do in Mindanao for science represent the individual fiber/thread of the tinalak. Only when these fibers are interwoven together, we will see its beauty and purpose. So, let us continue to invite more to become members of NRCP so we can continue to interweave and collaborate to attain our goals and aspirations."
Next in the line of NSTEP Mindanao 1 activities for this year are the Call for Proposal, Membership Promotion and capability building activities for the NRCP members in Regions X, XI, and XIII.