Leveraging Filipino Music and Indigenous Culture amidst the Ever-Changing Industry
A country's pride is inherent in its rich culture and unique sound of music. However, there looms the  challenge to preserve, celebrate, and gain a vantage on existing music and indigenous culture with the ever-changing creative industry.
During the 6th Basic Research Symposium held at PICC last October 20, 2022, the National Research Council of the Philippines zoomed in to the interesting findings involving the Philippine music industry, socio-cultural phenomena involving spatial and generational preservation of musical knowledge and instruments, penetration of predominant religion among indigenous tribes, and the ecological impact of traditional methods.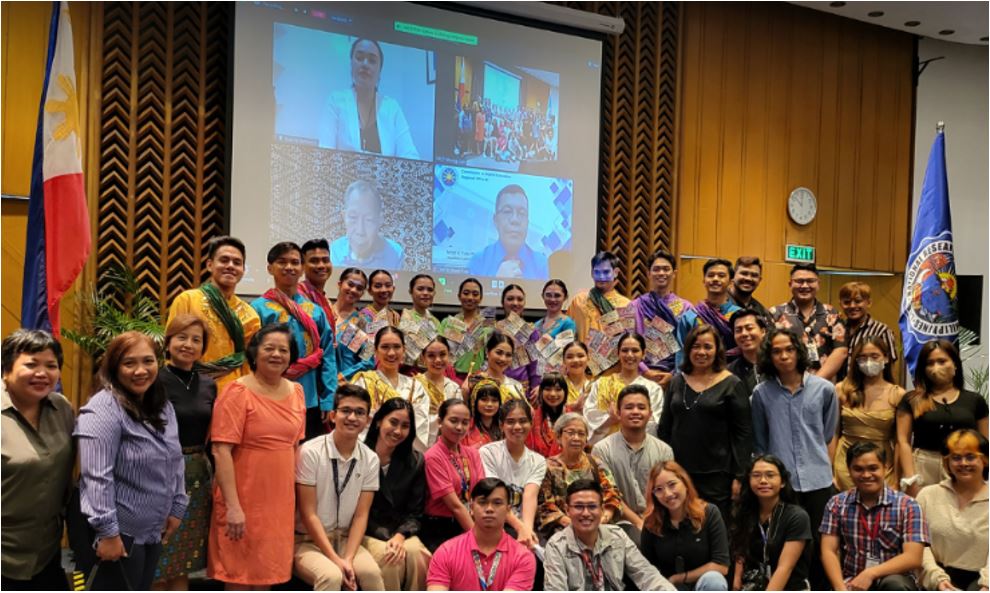 Four (4) basic research results were presented to dig deeper into these inquiries. Ms. Roanne B. Romeroso, Associate Member of NRCP Division of Biological Sciences discussed her research findings on Women Indigenous Knowledge and Traditional Fisheries: Impacts on Biodiversity of Rivers in the Samar Island Natural Park; Dr. Randy A. Tudy, Regular Member of NRCP Division of Social Sciences presented the History of Kalagan Indigenous Group in Hagonoy, Davao del Sur; Dr. Jose S. Buenconsejo, Regular Member and former Chair of NRCP Division of Humanities shared the Music-Cultural Flows and Exchanges in Pulangi River, Maguindanao; while lastly, Dr. Maria Alexandra Chua, Regular Member of NRCP Division of Humanities unraveled note-worthy information on Philippine music industry through the research titled, MusikaPilipinas: Research and Mapping Towards Understanding, Scoping, and Defining the Philippine Music Industry.  
Generally, the main theme of these research results is answering the challenge of preserving indigenous knowledge and culture, whilst being welcoming to new ways and adaptive to external, competitive demands.
Welcoming New Ways—Kalagan's Religion and Samareños' Traditional Fisheries
Marrying the temporal differences of traditional and modern approaches can be a bit of a hard knack—but one can see the beauty and advantage of giving it a try.
According to the NRCP study led by Dr. Tudy, elderly members of the Kalagan tribe worry that practicing Christianity will lead to the death of their rich indigenous beliefs. Currently, practicing, Kalagan Christians still perform their indigenous rituals but only during important occasions.
Young Kalagans should be provided mechanisms to discover the value of preserving their culture without dismissing their Christian experience. This sentiment is crucial in the long run. In fact, UNESCO supports the idea that "culture provides the necessary transformative dimension that ensures the sustainability of development processes."
For instance, in Samar, indigenous knowledge and practices on fishing contribute to the protection of Samar Island Natural Park river's biodiversity. However, passing these on to new generations of Samareños continues to be a challenge. To address this, NRCP researchers promote its preservation through video recording the wisdom of the elderlies and securing an archive of it. Dr. Romeroso's study is a component project of the NRCP-funded SALOG program (Saganang Buhay sa Ilog), covering the 9 rivers of the Samar Island Natural Park. SALOG is a joint endeavor of the University of Eastern Philippines, the Samar State University, and the Eastern Samar State University.
Adapting to Competitive Demands—Music Industry and Indigenous Instruments
There is a blurred line in adapting to competitive demands when it comes to music—how do we leverage on our own while being also flexible to what other countries offer out there?
This is what the Philippine Creative Industry Law (PCIL) is trying to support by mandating the creation of a long-term plan and development of creative industries. The Council, as a premiere agency which stands firm that the sciences, arts, culture, and humanities are equally pivotal fields of studies, is in the forefront and has funded the research titled, Musika Pilipinas.
Musika Pilipinas produced a "comprehensive mapping, scoping and defining of the Philippine music industry; providing an analysis of the country's music market and its current state, particularly information and assessment of its baseline socio-cultural and economic data." Thus, moving towards the direction of supporting evidence-based policies to leverage on and strengthen the country's creative industry.
In a related study, looking into the music cultural flows is one way of understanding how we can further preserve and leverage on what creative pieces the Philippines already has. For Maguindanao, Dr. Buenconsejo explored 1) the diffusion of locally-manufactured bossed gongs in the context of the social-material conditions; 2) the dynamics of social meanings in contemporary re-enactment of traditional rituals and festivals, and 3) the continuity of musical theory and thinking in the construction and performance of their traditional instrument.
He discovered that the Maguindanao kulintang tradition was being sustained and that growing tourism demands on local culture led to folklorization of traditional performances. Banking on basic research like this can strengthen the enforcement of PCIL.
In her message, NRCP Executive Director Marieta Bañez-Sumagaysay highlighted that "Understanding and respect, as ways of valuing the nation's diversity, can be facilitated only if different cultural expressions are documented and effectively communicated to the public. We [NRCP] acknowledge these differences, cognizant of protecting the common threads which bind Filipinos together and strengthen the nation's social fabric." (Regine C. Pustadan, Information Officer II. )