Kyoto U researchers benchmark NRCP R&D Project Management Practices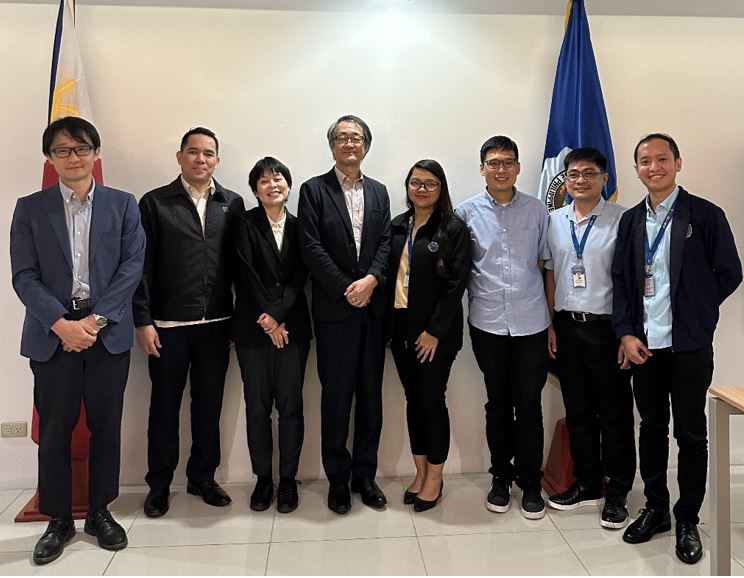 26 July 2023. Research administrators from the Kyoto University (KU), Japan, visited the National Research Council of the Philippines (NRCP) in Bicutan, Taguig City, to assess and benchmark on its R&D project management policies and protocols through a survey interview.  The members of the NRCP Management Staff, headed by Dr. Geraldo S. Petilla, FAD chief, served as respondents of the study.  
This study, according to KU researchers, aims to analyze the current situation of R&D project management and identify the trends in "STI coordination," which may be helpful in solving the common problems in the ASEAN region in cooperation with Japan.
The KU researchers need to understand the specific roles of STI coordinators and the policies that govern their work.  KU researchers define STI coordinators as "staff employed by [institutions] working to implement top-down programs and projects set directly under the national [science, technology, and innovation or STI] policies aiming to solve societal issues."
The Watanabe Memorial Foundation for the Advancement of Technology in Japan has been supporting this study since April 2023, "to share plans for human resource development of STI coordinators" in ASEAN countries and contribute to the development of a capable human resource in the supervision and implementation of international joint research and development work.
During the survey interview session, the staff of the NRCP R&D Management Division (RDMD) responded to the inquiries with information drawn from their professional experience in managing R&D projects, from evaluation to funding and monitoring.  They also shared some insights on the national R&D framework, research practices, career promotion, professional limitations, and others.
The KU researchers and the NRCP Management Staff also discussed the comparative data on R&D project management practices and frameworks culled from among the counterpart practitioners in ASEAN countries.  Aside from the Philippines, the KU researchers have identified Malaysia as a study site where valuable information can be collected for this study.
The Japanese researchers communicated via current engagements with the De La Salle University Manila.