Empowering Academic Institutions: NRCP Forges Partnership with Taguig City University
The National Research Council of the Philippines (NRCP) and Taguig City University (TCU) joined hands through a Memorandum of Agreement (MOA) for collaboration and knowledge-sharing, geared towards offering research and extension services to the academic community.
The MOA signing ceremony happened on June 14, 2023, at the 5th Floor Circular Building, TCU, Taguig City which was attended by NRCP Secretariat, NRCP Governing Board, TCU Management, and Faculty.

Honorable Aurelio Paulo R. Bartolome, President of TCU, expressed his excitement about this groundbreaking partnership, which marked the university's first official engagement with NRCP since 2006. He looked forward to exploring potential research partnerships with the Council, recognizing the additional value it can bring to TCU's research and academic pursuits.
In response, Dr. Marian P. De Leon, Corporate Secretary of NRCP, highlighted the Council's vast membership with over 5,000 researchers nationwide, and the various programs it offers, such as the NRCP S&T Experts Pool (NSTEP), Research and Development Leadership Program (RDLead), and BRITER program. She added that these programs and the Council's experts are the backbone of this transformative partnership, elevating research and knowledge dissemination to new heights.
NRCP Executive Director Dr. Bernardo N. Sepeda underlined the importance of research and extension services as the pillars of progress. "Such initiatives drive innovation, spark discovery, and foster collaboration among institutions and stakeholders. By coming together, NRCP and TCU are embarking on a journey that will ignite a wave of intellectual pursuits, technological breakthroughs, and societal transformations, benefitting not only the academic community but society as a whole."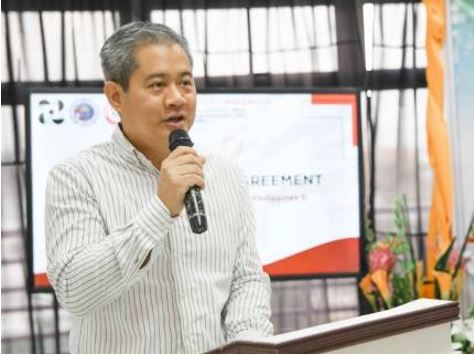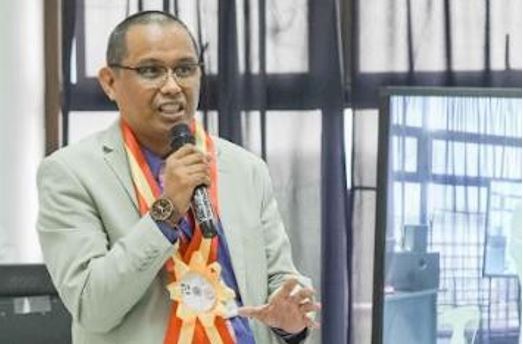 During the MOA signing, the Council also presented some of its flagship programs, including NSTEP and RDLead.
The collaboration between NRCP and TCU provides new opportunities for both institutions to leverage each other's strengths. NRCP's extensive network of researchers, well-established programs, and communication initiatives will enable TCU to expand its research capabilities and elevate its academic standing.
On the other hand, TCU's unique academic environment and proximity to diverse communities in Taguig City will offer NRCP researchers' invaluable insights and access to localized knowledge and strengthen community and government engagement.
Prior to this partnership, NRCP conducted a preliminary orientation of its services led by the Research Information Dissemination Division (NRCP-RIDD) on February 10, 2023.
"We want to advocate our commitment to research-based knowledge dissemination and outreach efforts," RIDD Chief Mr. Joselito A. Carteciano said during the preliminary orientation.

As the collaboration between NRCP and TCU takes root, it is expected that this endeavor will inspire other academic institutions to seek similar partnerships, further strengthening the basic research landscape in the Philippines.