The Wonders of Mt. Agad - Agad in the new NRCP Game App
To make research data easier to understand and the learning of science concepts more fun and engaging, the National Research Council of the Philippines (NRCP), capitalizes on a hobby that most people are "into it" – the mobile game application.
This mobile game app, dubbed as the Mt. Agad-Agad Run Adventure, the third of the series, features the trailing route map developed through the NRCP funded basic research project titled, Biodiversity Inventory, Assessment, and Conservation for Ecosystem Development in Mt. Agad-Agad, Lanao del Norte.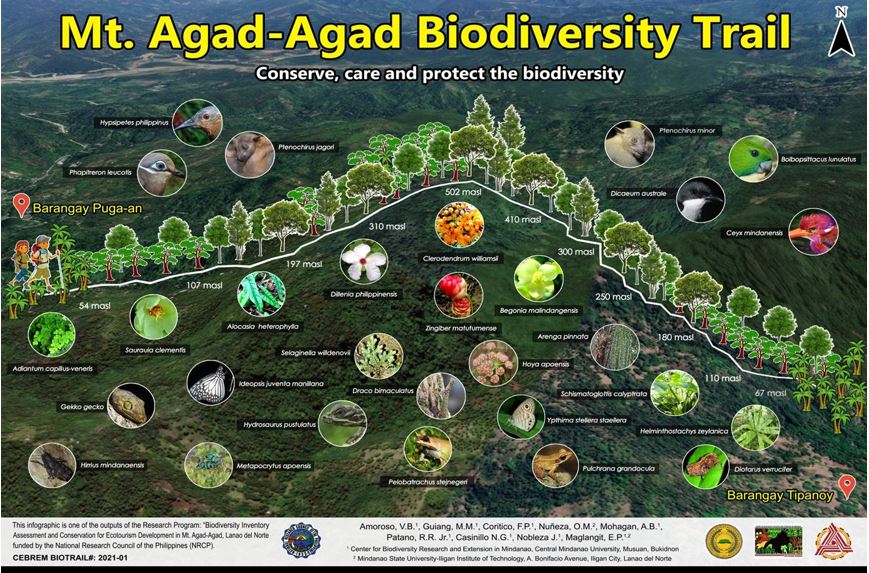 This game app allows a gamer to virtually explore the wonders of Mt. Agad-Agad through the trailing route map.  The map provides an overview of the mountain trek along with the various species of flora and fauna which the gamer would unlock (discover) for each completed game level.  The gamer can access the map by clicking on the BINOCULAR ICON at the beginning of the game.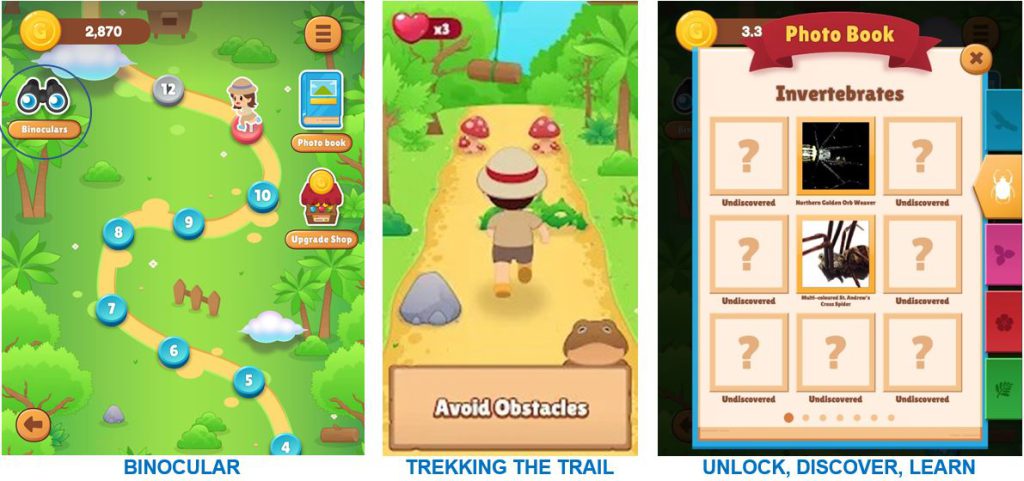 Mt. Agad-Agad Run Adventure, an offline game app, is truly an exciting treat to gamers, both adventure and educational.  While they are having the thrills of virtual trekking, they are also learning a lot about the various species of animals (fauna) and plants (flora) thriving in its dense forest.  In addition, while playing, their knowledge and appreciation of environment, ecological conservation, and benefits of its biodiversity to people and economy are being enhanced.
Dr. Victor B. Amoroso, a Researcher of NRCP Division of Biological Sciences and a university Professor of the Central Mindanao University in Bukidnon, headed this research project that has produced various IECs including the Trailing Map.
The game app was developed through DOST funded project, Leveraging Basic Research Information Translation for Empowerment in the Regions (BRITER) program, which aims to strengthen the promotion, utilization, and accessibility of research-based information to the Filipino mobile playing community. 
DOST – NRCP invites everyone to have fun and learn about Mt. Agad-agad by downloading the game at Google Play Store https://play.google.com/store/apps/details?=ph.gov.dost.nrcp.sffpuzzlegame&pli=1
For more information about NRCP and its initiatives, visit the official website at www.nrcp.dost.gov.ph.
Written by: Jenny Leigh A. Daquioag, DOST-NRCP