Agham Para sa Pamayanan: NRCP BURDA for CEST to the Happy Island of Catanduanes
Catanduanes is a tropical paradise from the Bicol region where you can surf, hike, and relax. Its pristine beaches, lush forests, and friendly locals will make you come back to experience life to its fullest. Aside from its charm and beauty, hardworking fisherfolk, farmers, and coastal vendors of Catanduanes have their own way of determining the weather and seem to have a special knack for surviving climate-related disasters.
"Digdi sa Catanduanes, bago magbagyo an madangog mo tunog nin martilyo, pagkatapos bagyo an madangog mo gururuan asin tunog utro nin martilyo. Dai ka nin mahihiling na naghihibi ta nawaran baray, kundi puro pagpasalamat sa Dios pati kaugmahan. An evacuation center dindi, su mga daragkulang harong. Responsabilidad mo an kapitbahay mo, kaya maski makusog na bagyo kayang lagpasan ta an lambang saro nagtatarabangan," (Here in Catanduanes, before a storm hits, you hear the sound of hammers, and after the storm passes, you hear the rain and the sound of hammers again. You don't hear anyone crying because they lost their homes, but only gratitude to God and happiness. The evacuation centers here are the big houses. You are responsible for your neighbors, so even if the storm is strong, you can overcome it because everyone helps each other) happily shared by PSTO Director, Ms. Marie Grace Molina.
The National Research Council of the Philippines, in collaboration with DOST Regional Office No. V and Provincial Science and Technology Office of Catanduanes, visited the Happy Island of Catanduanes to share the knowledge products produced through Bridging the Utilization of R&D results through Awareness and dissemination for Community Empowerment through Science and Technology or BURDA for CEST including local frameworks in coping with climate change.

For the first knowledge product, Dr. Fema M. Abamo, NRCP Associate Member of the Biological Sciences Division from Mindanao State University-Marawi Campus tackled the science behind measuring water pollution through ciliated protozoans after the video showing on BURDA for CEST episode, ISDAt Pollution.
Water pollution is a looming threat that plagues the country. It not only contaminates our natural resources, but also unleashes deadly diseases like cholera, diarrhea, typhoid fever, and hepatitis A. Moreover, it disrupts the delicate balance of nature, causing male fishes to develop female traits and affecting their survival and reproduction. This is a crisis that demands urgent attention and action.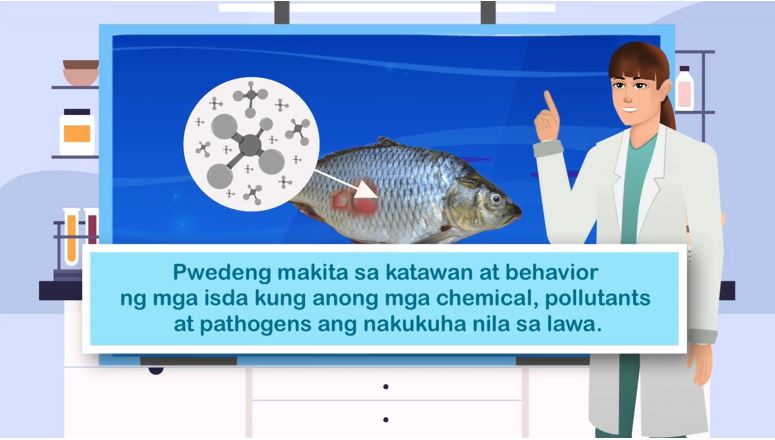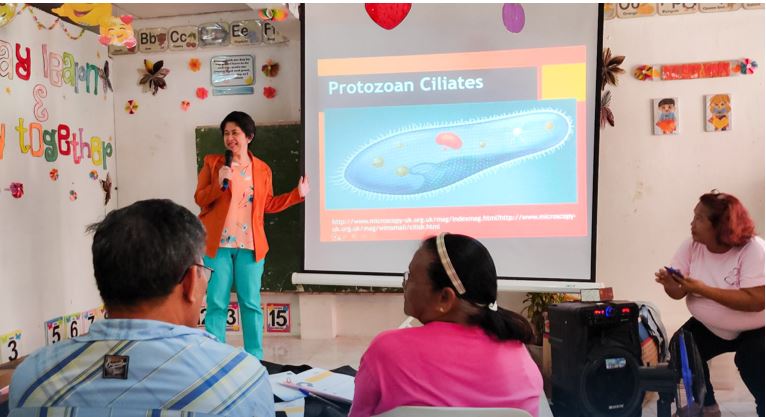 Two (2) other animated videos were shown to Bato, Catanduanes locals titled, Samgyupsagulay, may namamahay, and WE-men see beyond the sea, previously featured among Muslim Business Expanders in Dahican, Davao Oriental and Aeta Community of Sitio Kati-Kati, Guimaras.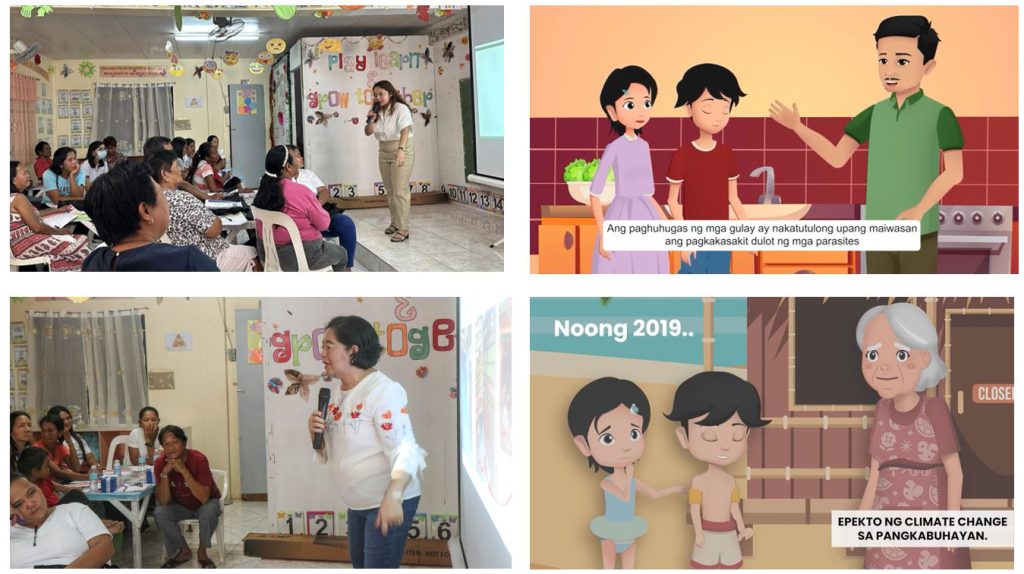 Dr. Marieta Banez-Sumagaysay, former NRCP Executive Director and NRCP Regular Member of the Division of Social Sciences shared climate change adaptation strategies with the CEST community in Bato, Catanduanes–focusing more on the livelihood and mechanisms to get back on track. WE-men See, beyond the Sea is derived from the NRCP Research Project, "Dimensions of Adaptive Capacity of Women-Fishers' Households to Climate Change and Variability: Revisiting a Local Framework."
Crop farming and gardening provide a livelihood for more than 16 percent of the Catanduanes' population. However, parasite contamination in fresh produce poses serious health risks such as diarrhea, brain fog, nausea, vomiting, and many more. Ms. Angelou Aquino, UPLB University Research Associate and representative of Dr. Vachel Gay Paller, discussed this issue and suggested some preventive measures based on the NRCP Research Project titled, "FRESH FARMS- Parasite Contamination and Transmission in Selected Agricultural Farms in Laguna and Quezon Provinces Towards the Improvement of Control Strategies for Food Safety." The episode's catchy slogan is "Samgyupsagulay, may namamahay", which means "Parasites may be lurking in your samgyupsal veggies". The slogan is illustrated by an animated video featuring Atong and Aram enjoying a samgyupsal meal with their father.
The host and main facilitator of the event, Ms. Rizzi Torzar from PSTO of Catanduanes is one of the trained knowledge product communicators during BURDA for CEST Training last December 9, 2022.
Written By: Regine Pustadan