DOST-NRCP ignites R&D collab, pitches human security in Malabon City gov't
Writen by: maradika ramos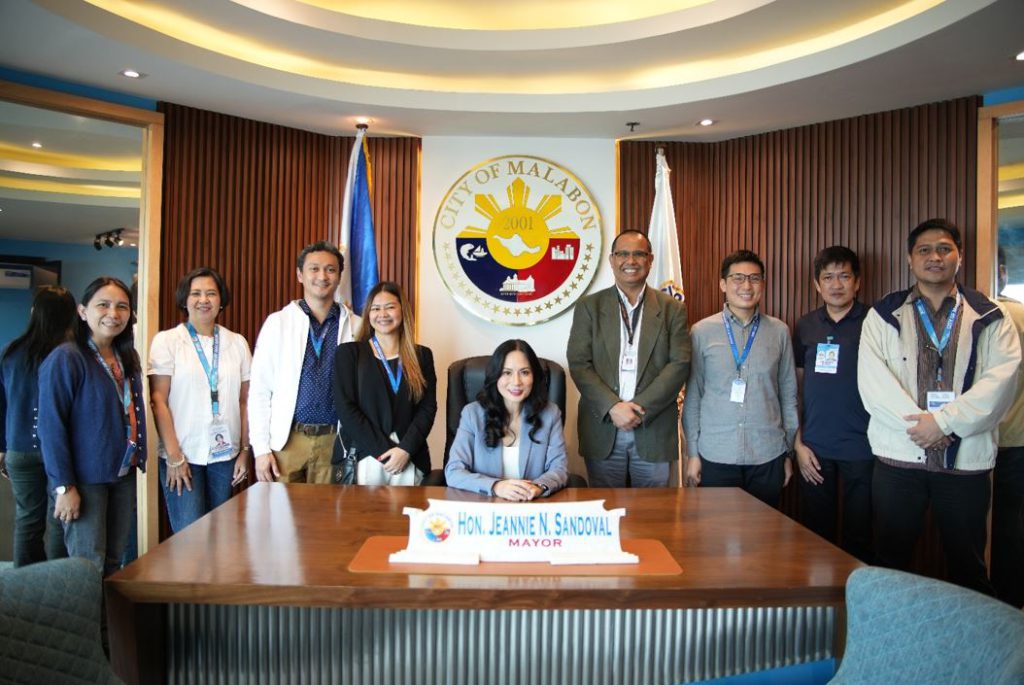 The Department of Science and Technology-National Research Council of the Philippines (DOST–NRCP) met with key officials of the City of Malabon headed by Mayor Jeannie N. Sandoval on August 4, 2023. Dr. Bernardo N. Sepeda, NRCP Executive Director, led the NRCP delegation, and was joined by Dr. Karl See, S&T Fellow; Mr. Marfy H. Lita, Project Senior Technical Specialist; and Ms. Maradika Ysiaba M. Ramos, Project Technical Assistant. The meeting between NRCP and the City of Malabon was anchored on two primary agenda: the Post Pandemic Human Security Map of the Philippines, a project proposed by NRCP with Dr. See as project leader, and the Research and Development Leadership (RDLead) with City of Malabon University (CMU), a locally funded university.
To undertake said project, NRCP needed the commitment of Local Government Units (LGUs)  to utilize the results once the project will be completed, as the LGUs are the targeted primary end users of the research results. Dr. See presented the project details to Mayor Sandoval and her team during the meeting. Dr. See highlighted the importance of the development of the human security map as it will help contextualize and widen the understanding of human security and shed light on regional vulnerabilities as perceived by the citizens themselves. According to Dr. See, data from the project can help guide LGUs in managing their respective constituents by ensuring that their projects and programs address people's needs.
Meanwhile, the visit of RDLead team aimed at strengthening communication and coordination between RDLead secretariat and CMU. CMU was a beneficiary of RDLead Program implemented by NRCP in 2022. CMU was provided an RD Leader or an expert to capacitate its personnel towards R&D. The visit also aimed to communicate ongoing and upcoming research funding opportunities that CMU can pursue, especially funding for research projects and laboratory upgrade or establishment.
The RDLead helps to promote research-initiatives that will allow for the creation of innovative research results that will impact the community of Malabon.
In improving the country's S&T landscape, NRCP continues to pursue collaboration with various stakeholders to generate insights, innovative solutions, and lasting impacts. With NRCP and LGU of Malabon City's collaboration, Dr. Sepeda committed that NRCP will extend all available support to its partners to ensure a robust research and evidence-based intervention to various problems.