DOST- NCR lauds NRCP as Agency Partner
By: JENNY LEIGH DAQUIOAG, S&T MEDIA SERVICE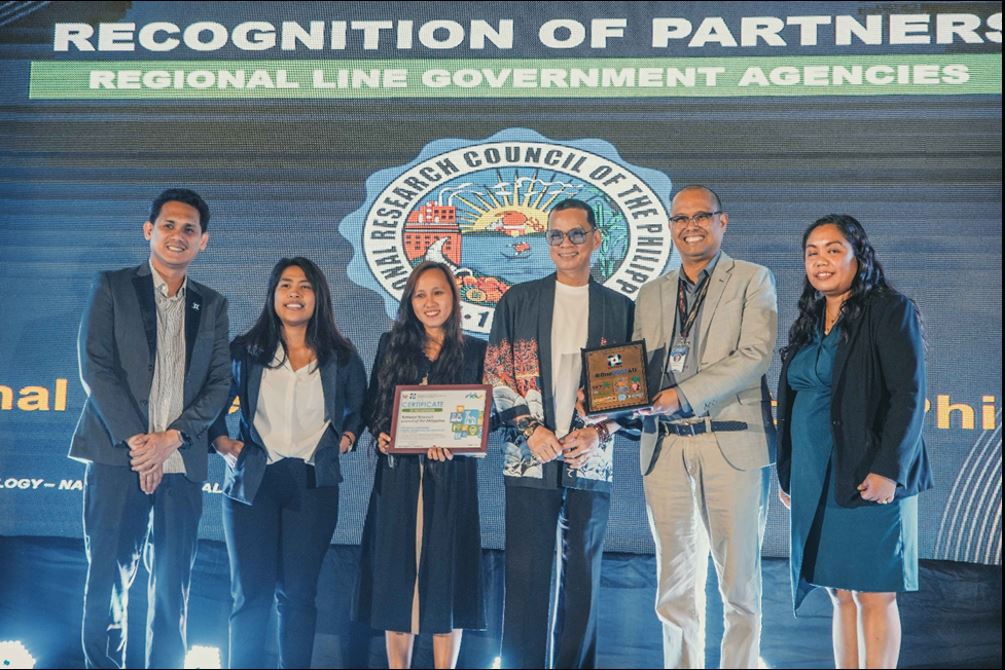 The Stakeholders' Night 2023, a culminating event of the three-day celebration of Regional Science, Technology, and Innovation, spearheaded by the of the DOST National Capital Region (DOST NCR) Office was held at the Samsung Hall, SM Aura, Taguig City last August 31, 2023.
In the said event, awards were bestowed to various stakeholders, like the outstanding community technology adaptors, outstanding entrepreneurs, and recognition of partners which include those in the industry/private sectors, academic institutions, print, broadcast, and online media, and government line agencies.
The National Research Council of the Philippines (NRCP) was one of the government line agencies that was lauded for its contributions in facilitating the implementation and accomplishments of DOST NCR's programs and services across its Clustered Area Science and Technology Offices aside from its role as the evaluator and monitor of the Community Empowerment through Science and Technology (CEST) programs across the regions including DOST-NCR since 2015.
NRCP is set to launch the BURDA for CEST in the National Capital Region (NCR) on September 25, 2023, with participation from the CAMANAVA cluster office.