Council Empowers Women in Climate Change Advocacy, Technology in Business, and Reproductive Health with its Research Results
Nestled in the quiet town of Talakag, Bukidnon, a group of women has come together with a shared passion for making garments with beautiful embroidery. This led to the birth of "Kababayen-an Kaabag sa Kalamboan" (KKK) in 2017. Although their community is still growing, they have already created a variety of items like bags, uniforms, traditional clothes, and stylish fabrics. These creations have not only brought them creative satisfaction but have also become a source of income, especially with the provision of automatic embroidery machine by the Department of Science and Technology (DOST) Community Empowerment through Science and Technology (CEST).
To support their business and encourage its development through knowledge sharing, the National Research Council of the Philippines (NRCP) teamed up with DOST Regional Office No. 10 and the Provincial Science and Technology Office (PSTO) of Bukidnon. Together, they brought animated videos and experts to share research findings relevant to KKK through a roll-out activity called "Bridging the Utilization of R&D Results through Awareness and Development for CEST" (BURDA for CEST).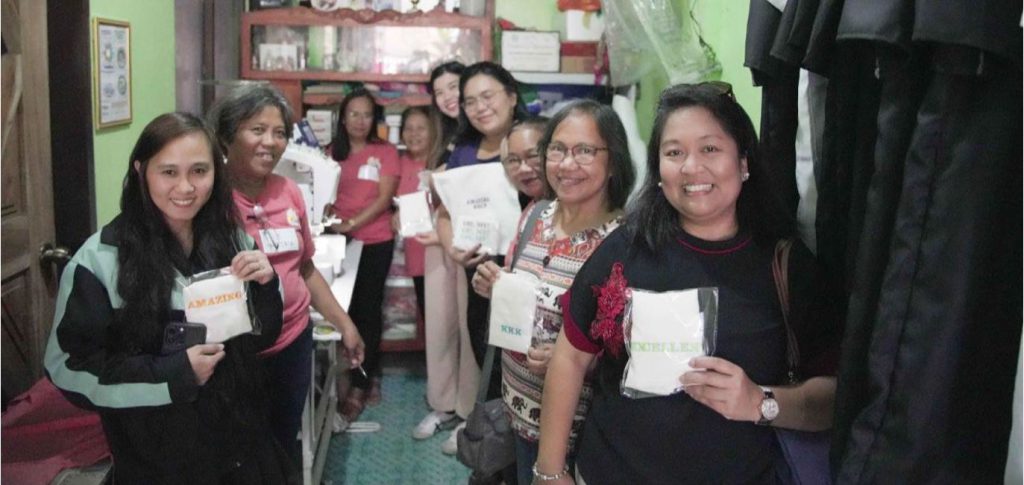 Mr. Albert Bigcas, the Municipal Administrator of Talakag, Bukidnon, shared, "Our town is good at making things, but adding extra value is where we face challenges. Thankfully, the DOST has stepped in with projects and technologies to help us enhance our products."
Focused on leveraging social media platforms to facilitate broader product reach and promote cashless transactions, a lecturer from Mindanao State University-Iligan Institute of Technology (MSU-IIT), and representative of NRCP Associate Member Dr. Pamela Resurrection, Ms. Farrah Marie Separa presented the insightful research results. The study delved into the assessment of Innovation Propensity among Entrepreneurs operating within Iligan City's Food Service Sector, exploring the multitude of challenges and opportunities that have emerged amidst the unprecedented backdrop of the COVID-19 Pandemic. This enlightening discussion followed a video episode titled, DALIvery which underscored the evolving landscape of modern business practices.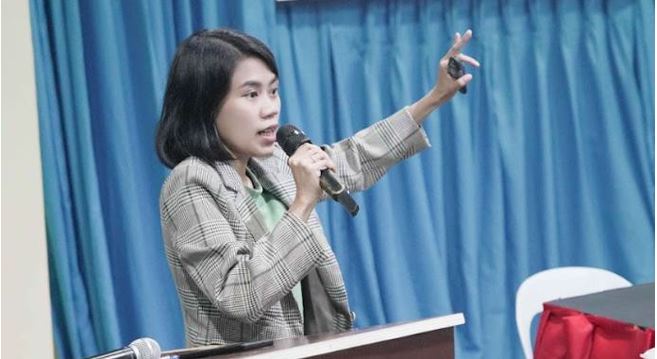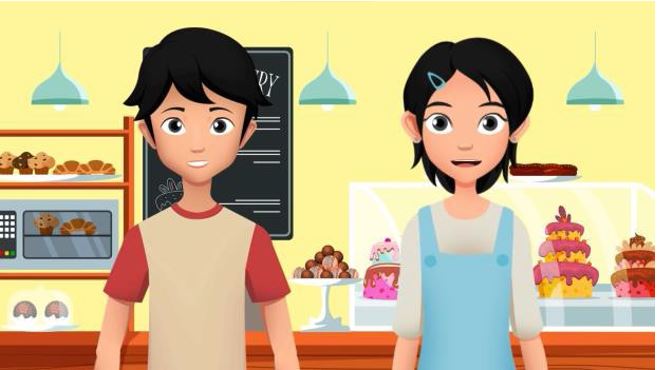 On one hand, a study published in 2015 by the Journal of Biodiversity and Environmental Sciences highlighted several flood-prone regions in Bukidnon, including Batangan in Valencia City, Dologon in Maramag, and Camp 1 in Maramag.
In an effort to raise awareness and promote effective adaptation to climate change, the Council introduced the episode "WeaThere is Hope, 'Pag Sama-Sama." This initiative draws inspiration from the NRCP's in- depth study, "Drawing Best Practice of Community Adaptation to Climate Change: Exploring Conceptions, Attitudes, and Behavioral Patterns of Community Members." Dr. Janette Torrato, Director of Academic Services at De La Salle Zobel and an Associate Member of NRCP from the Division of Governmental, Educational, and International Policies shared the results gleaned from the said research study. Her presentation urged the KKK members to actively engage in meaningful actions to combat climate change. Dr. Torrato emphasized the importance of passing down these crucial values to the younger generation, fostering a sense of responsibility in safeguarding the environment for years to come.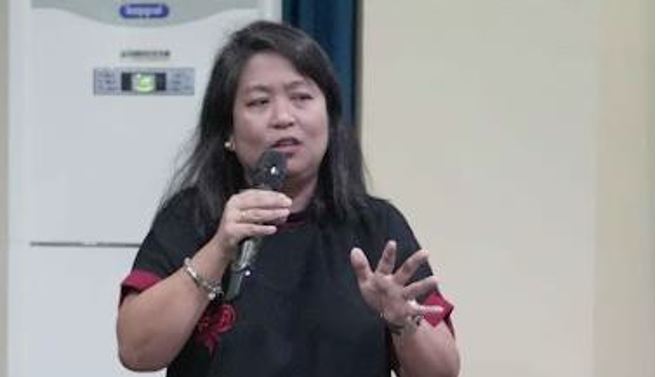 Meanwhile, an NRCP research study delved into the connections between the occurrence of teenage pregnancy and natural disasters where the findings of this research were highlighted in an episode of BURDA for CEST, titled "Usapang Reproduksyon." The episode featured the insights of Assistant Professor Ms. Ma. Victoria Rodriguez from the College of Arts and Sciences at University of the Philippines Los Baños (UPLB).
Ms. Rodriguez iterated on the significance of comprehensive sex education and the imperative role of providing proper guidance to young parents. She also mentioned the need for informed support systems to address the challenges faced by young individuals navigating the complexities of reproduction in the midst of natural calamities.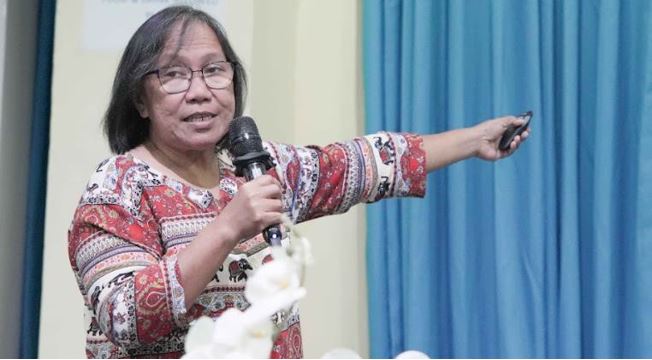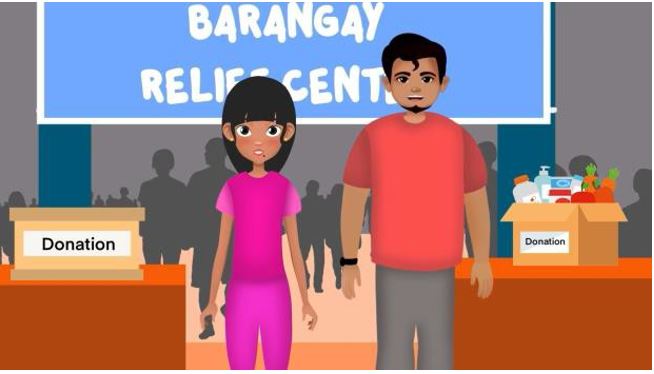 A total of 23 female participants aged 31-64 actively participated in the BURDA for CEST rollout.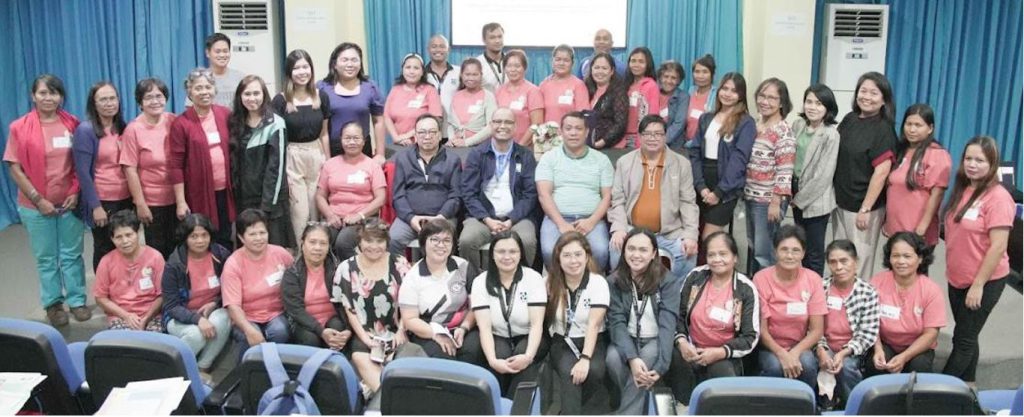 "Ang natutunan natin ngayon, sana mapamahagi natin sa ibang lugar–ang BURDA for CEST," Engr. Cecilia Alim reminded the KKK members during her closing remarks.